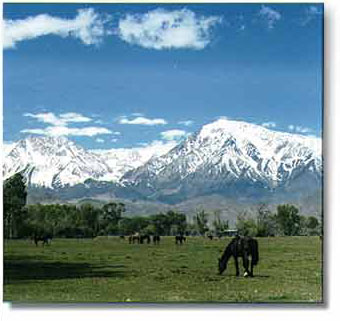 Located in the Owens Valley amongst the beautiful Eastern Sierra, B&J Rubber Products offers two generations and over 40 years of manufacturing, converting and sales experience in the rubber industry.
Our mission and commitment is to help you achieve your goals through high quality, personalized service, short lead times, and competitive pricing. Our reliable, committed staff and state of the art fabrication equipment allows us to provide a diverse array of products and services which has earned the respect of Fortune 500 and small family owned companies alike.
Please feel free to browse our web site to learn more about us. For additional information, please e-mail us at: info@bnjrubberproducts.com or call us toll free at 1-800-959-2145.
HOME | MATERIALS | EXTRUSIONS | CONVERTING CAPABILITIES | INDUSTRY CLIENTS | CONTACT US


B&J Rubber Products ©2002 All rights reserved.
310 Rose Street, Bishop, CA 93514
(760) 872-1799, Fax: (760) 872-2059, (800) 959-2145, info@bnjrubberproducts.com